The former CFO of Alibaba One touch came to our company to co-work with us
Share
Issue Time

2017/01/12
Shang Leya, the former CFO of Alibaba One Touch , the current general manager of Shenzhen Jointhope service Co., Ltd came to our company to co-work with us together with her branch company's head Mr. Zheng on January.10th of 2017, after a in-depth communication with our general manager Mr. Xiong and the foreign sales director Miss Peng, she gave a whole suggestion and help on the One Touch platform operation and lithium ion battery shipment, this co-working is very effective.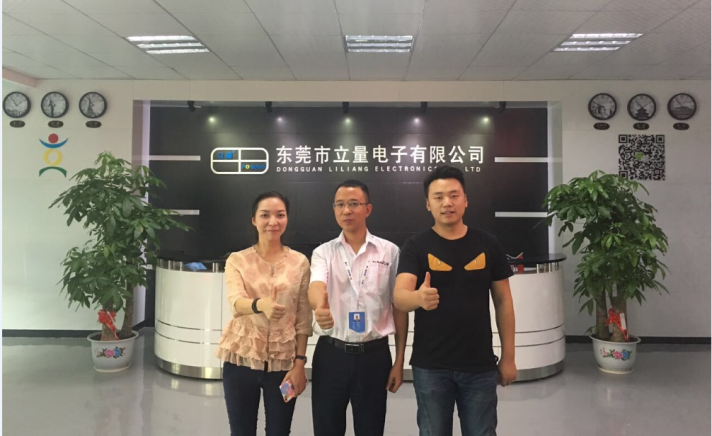 Group photo of Miss Shang(left)、Mr. Xiong(middle)、Mr. Zheng(right)

In the afternoon, Mr. Xiong told Brother Sign(nickname) he is plagued by the One Touch platform operation and shipment problem, Brother Sign said that he has an old friend who can help to remove the trouble, and this person he mentioned is Shang Leya, the former CFO of Alibaba One Touch. Then he contacted with Miss Shang, after learning the whole thing simply, she suggested to co-working with us today, and thencame to our company together with her branch company's head Mr. Zheng without hesitate. After the arrival, Mr. xiong introduced our lithium ion battery characteristics, shipment problems, our shipping ways, our foreign sales director Mr. Peng also made a detailed supplement. Since lithium battery is a sensitive production, shipment is hard, and we are not familiar with the rules of One Touch platform, a lot of orders didn't be recorded, which is not good for our development on Alibaba platform. Miss Shang listening patiently, and then analysed the problem deeply, finally, she gave a instruction about One Touch platform and lithium battery shipment, which really solved our problem. Moreover, Miss Shang established a "Liliang cooperation service team", joint three parties-Alibaba service manager, the One Touch partner and a professional forwarder, they will support us and give comprehensive guides in future. Mr. Xiong was really appreciate Miss Shang's help. The co-working will open a new page for our order transaction records!