Liliang Company 2016 annual award ceremony for news essay contest
Share
Issue Time

2017/02/06
At 7 p.m February 5th 2017, we issued certificates and prizes to the one who's outstanding on the news essay contest during 2016 in the meeting room.
Our editorial department received various press releases totally 35 pieces during 2016, 10 pieces of news has been posted on our website. We chose 10 from them and decided at one grand prize, one first prize, two second prize and three third prize, totally 7 people won the prizes. Tonghua shi got the grand prize, Ashlee Peng got the first prize, Guanjie Xiong and Spencer Chan got the second prize, Acacia huang, Kay Chan and Monica Fong got the third prize. General manager Mr. Bamboo Xiong presented awards for them personally.
"Writing a news improves our writing ability and records our company development and big events , what's more, it could let more customers learn about our company and employees spirit conveniently. We will continue to report our lives and events to customers as what we did in 2016, keep our stated goals in mind, finish our missions and improve our writing ability in the meantime "Mr. Bamboo Xiong said after the award ceremony.

The ceremony ended with the song of working hard can be win around 8 p.m.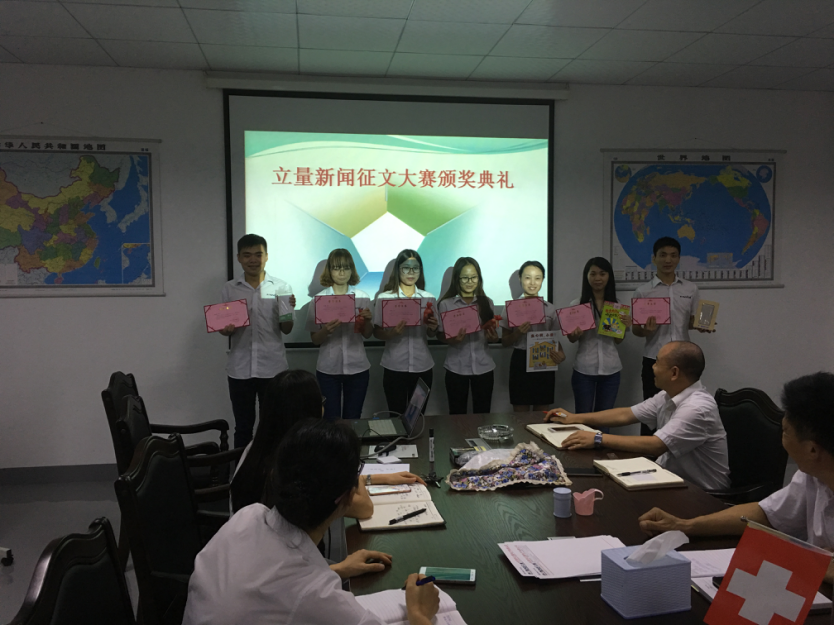 (Guanjie Xiong reported, Picture from Hui Jiang)