Inviting instructor to demonstrated fire drill for Liliang employees
Share
Issue Time

2017/04/11
On the afternoon at Apr.7th,in order to enhance staff awareness on fire safety, we invited instructor Zhangwho is in Nancheng fire station to demonstrated fire safety knowledge trainingand drills.
At first, Instructor Zhang told us theincidence rate of fire which causes economic losses and casualties in recentyears and taught us how to prevent the fire in daily life. Besides, he askedeveryone to form a good habit"switch off power when leave"and think highly of fire protection. In theevent of fire, after processing is also extremely important. Small fire withappropriate method of timely extinguishment and huge fire should know how toescape. Instructor Zhang also explained the direction of fire escape, means andhow to use fire extinguishing equipment and listed the wrong escape way. Welearn a lot from him.
Later, Instructor Zhang demonstratedthe use of fire extinguishers for everyone and let everybody to exercise one byone. He not only imparted a variety of security precautions about firefightingin theoretically, but also listed a lot of real cases in daily life which isthought-provoking.
Training let Liliang employeesincrease fire safety knowledge and enhance the awareness of security.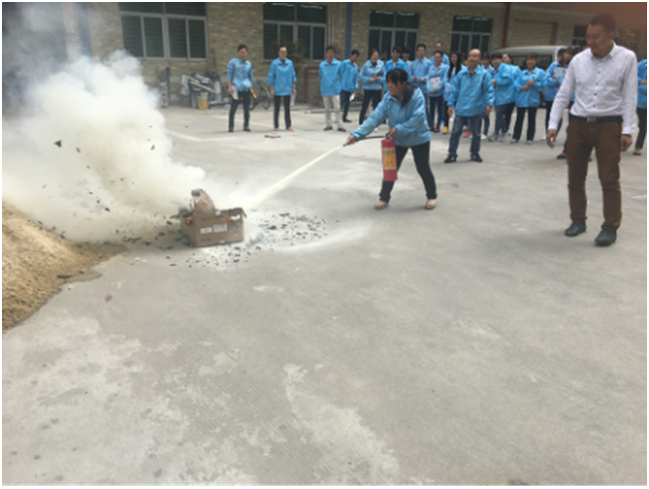 (Firedrill of Liliang employees )
(Picture/text by Xiong Guanjie)