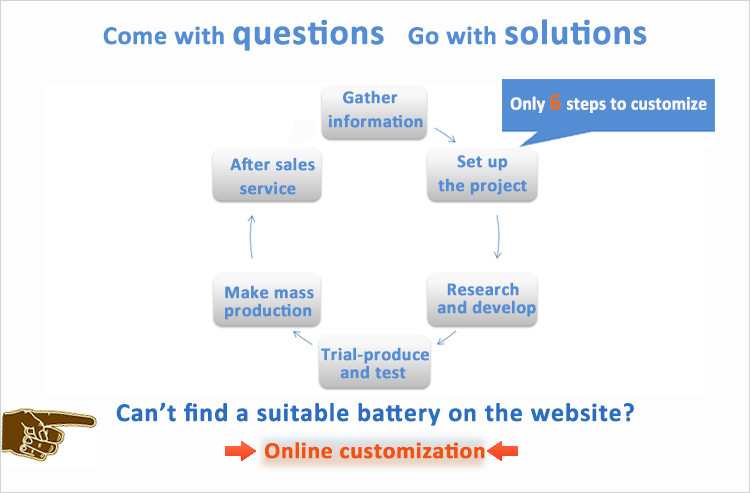 Process breakdown:
1.Gather information
Fully understand your needs and applications, to assist you to fill in customize form accurately.
2.Project Confirmation
Analyze the feasibility of custom form that client filled in, provide a preliminary solution within 8 hours.(the normal working hours). Battery cells selection, charge and discharge management design, structure design and charger design is included in the solution.
3. Intensive Study
Correct and supplement the preliminary solution, refined details, provide the final solution within 24 hours, (the normal working hours) and offer a quote.
4.Pre-production Test
Sign a sample contract. After receiving the sample fee, development fee, freight etc, then to start production. If the sample is not conform to the final design plan, we will produce the sample again and bear all the cost, until meets your needs.
5.Quantity Production
We are responsible for each battery, fulfill all the promises of the contract, especially for the free of charge within 6 months or one year or two years of full-shifting repair service and 10 years maintenance-free promise will never change.