Company founder:Deming Xiong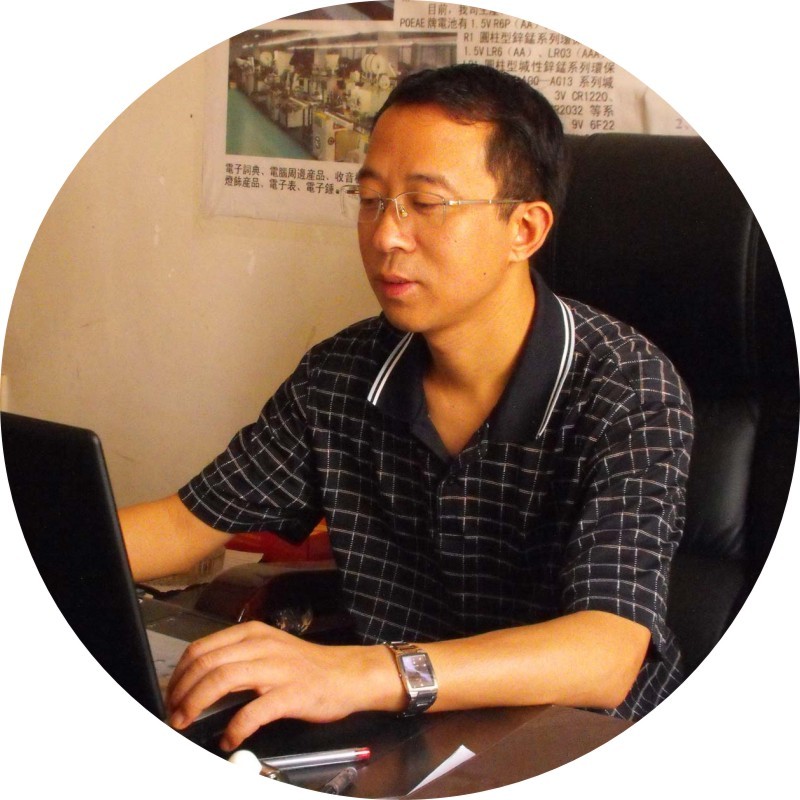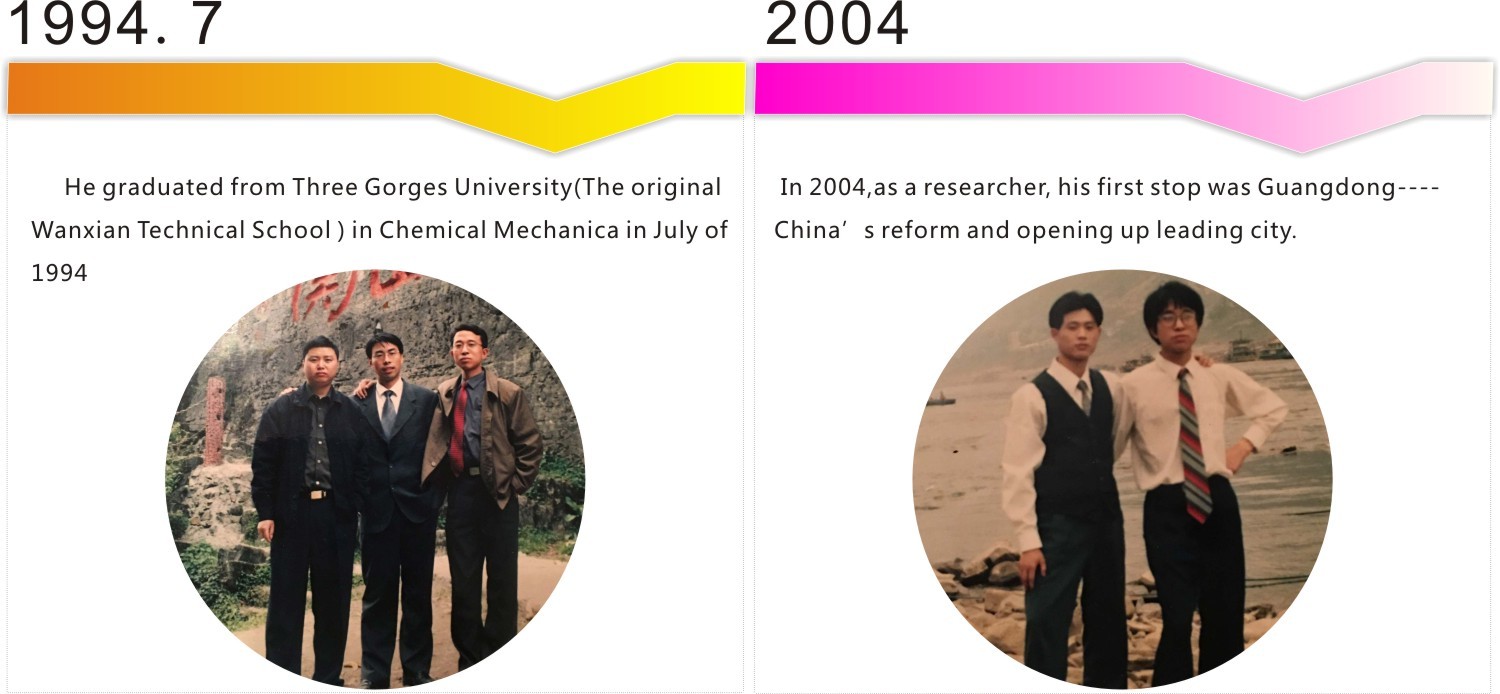 He graduated from Three Gorges University(The original Wanxian Technical School ) in Chemical Mechanical in July of 1994, then he worked for Chongqing Wanguang Group(the original Wanxian battery factory)-------the biggest battery factory in western China in August of the same year, it's a military enterprise with more than 3000 workers. During the 10 years in Wanguang Group, he worked as a front-line worker in workshop for 2 years, then a repairer for 2 years, a technician for 1 year, a workshop supervisor for 1 year and an institute researcher for 1 year.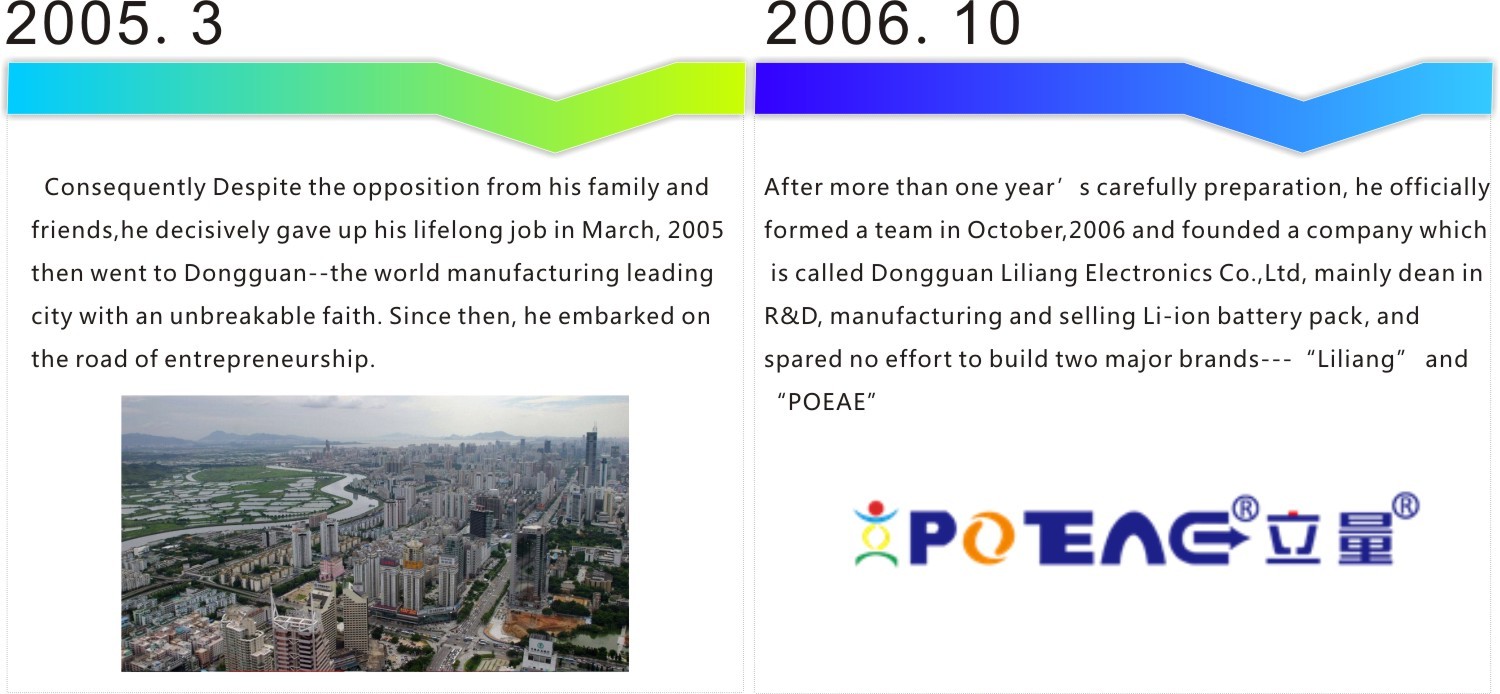 In 2004,as a researcher, his first stop was Guangdong---- China's reform and opening up leading city. Guangdong is also a technology highland and a manufacture highland. Once arrived at Guangdong, he visited National Glory, Three Jie and a large number of lithium battery manufacturers right away. He found that there was development gap between coastal and inland here------inland city fell behind for at least 20 years! He was attracted by the strong technology atmosphere and high development speed. Consequently.Despite the opposition from his family and friends,he decisively gave up his lifelong job in March, 2005 , then went to Dongguan--the world manufacturing leading city with an unbreakable faith. Since then, he embarked on the road of entrepreneurship.
After more than one year's carefully preparation, he officially formed a team in October,2006 and founded a company which is called Dongguan Liliang Electronics Co.,Ltd, mainly dean in R&D, manufacturing and selling Li-ion battery pack, and spared no effort to build two major brands---"Liliang" and "POEAE"
When the company was founded for less than 2 years, they suffered the strongest global financial crisis in 2008. When most companies was shut down, merged and transferred, he was abnormally calm. After teaching all employees the way of earning money, he just went to Guangdong Institute of Finical to learn Business Management and then to learn Marketing by himself. He thought that the company couldn't be operated well if they just rely on technology. The most excellent technology needs management, and the most perfect products still needs marketing.

Finical crisis passed in a short time, Liliang was getting better, the fields of lithium battery application was getting larger, and customer grade was getting higher. With competitive products concept of "quality, not quantity", "do partial, not the whole" and "do hard craft, not the easy path", he finally won a lot of China famous customers' praise such as CAS, NUDT, Huawei, Foxconn, Changhong, TCL, Media, Gree, Jingjing Medical Treatment, Hengdian Group, Jingxi Group, and so on. And he also got international famous customer's widespread acclaim from America, Japan, Korea, Russia, Germany, Singapore, Switzerland, France, and so on. As the leader of Liliang, he rose to fame in lithium battery application field long time ago. What's more admirable is that after the 10 years' hard work, he carefully chose and nurtured a lithium battery custom experts team, which is called an " prove one worth ten in return" ,whether in electronic technique, structure design, technology optimization and testing aspects, or in procurement, service, network, marketing, and so on.

His ambition is :After unremitting efforts for 5-10 years,Liliang can be a global influential professional enterprise in custom lithium battery industry ,thus to meet all customer's individual needs, then to help all employees realize their dreams, to maximize their social value.